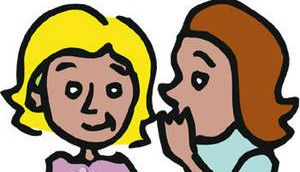 My secret.  I'm about to share with you a secret I held close to me and how I finally couldn't handle the secret anymore.  And the straight up truth about how Fill My Holistic Practice came to be.
The secret was something I didn't really recognize at first.  And then I didn't want to admit it.
I was practicing as a pharmacist and enjoyed working on Native American reservations.  A few years into it, the excitement of traveling and getting to know different Native American cultures started to wear off.  I started noticing myself feeling really dissatisfied.  At first, I couldn't really pinpoint why.  The more I looked in, I realized that I was angry that I had to look at patients in the eye and tell them to take a few pain medications a day to make their pain go away.  Or to take depression medications so they would feel better.  I hated it because I didn't really believe it and had to detach myself in those moments to say what I was trained to say.
To hear more about my story, including how a pharmacist who is anti-drugs got into pharmacy in the first place, click here (I share it in the first part of the teleseminar).
I realized that something needed to change.
At the time, I was working at a pharmacy where many pharmacists were government employees counting down towards their retirement.  It was frustrating to me that they didn't see the possibility of finding something that was more fulfilling for them.  Because of where I was feeling myself with practicing pharmacy and seeing how others around me were, I ended up helping pharmacists find jobs that were more satisfying for them.
I grew a pharmacist recruiting business for several years and felt like I was making a greater contribution (I still see the need for using medications in acute situations).  Then I kept getting hit with signs.   It started out with signs pointing me in the direction of following a deeper passion of mine.  It happened at a mastermind retreat where the business plan I had so logically laid out and presented earlier in the day got busted in the evening when I was sitting around chatting with a few entrepreneurs.  I was so stubborn earlier in the day about how my plan was going to work, when my brilliant mentors that weekend, Jim Palmer, Martin Howey, and Melanie Benson Strick picked it apart.  I am normally not resistant to coaching, but for some reason, I was so stubborn to my idea.
That evening when chatting to my entrepreneur friends and reflecting on why I was so stubborn earlier, the truth came out.  I didn't really want to be doing my well-thought out plan.  My friends pushed me to that realization in a safe place.  That realization was such a relief and I started to imagine the possibility that I didn't have to keep putting off my deeper passion until I grew my pharmacist recruiting to a certain level.
I allowed the idea to sit with me and start dreaming about it.  This went on for the rest of the year.  Then I started to get hit by bigger signs which were more dramatic.  Things started falling apart in different areas of my life with no apparent reason.  It was as if nothing was working right, and I kept getting hit with what most people would consider bad news.
This happened for several months.  One day at a holistic health fair, I picked a card out of Doreen Virtue's Life Purpose
 oracle deck of cards and couldn't believe what it said.  If I remembered the exact words, I would share it with you, but in a nutshell it was as if the universe was speaking to me again: "Follow your calling."  (I had experienced several signs about following my calling in the previous few days).  In that moment, I resigned to the fact that I wasn't going to wait around for a 2 x 4 sign and decided to make the commitment to step fully into what I believe in.
Fill My Holistic Practice is the first stage of manifesting my calling.  It's something that is dear to my heart–I can see the world being a better place when we change the way the planet looks at illness, health, the environment, and ourselves.  As a part of my community, you are on a journey with me to the evolution of how my calling and be a part of my gifts serving you.  Look forward to getting to know you.  May you follow your passion and be led to the next step of your truth.
Did you ever go through turmoil to get to where you are today in your holistic health business?  Comment below and share your stories.  It can be inspiring to others!