How Dr. Tabor Smith grew 0 to 300+visits/wk in 18 mo
How to generate new patients, without having to speak to anyone or having to get in front of a camera?
Join me for this special interview today with Dr. Tabor Smith, DC.  Have a behind-the-scenes look at his thriving practice and how he generates new patients, including how he went from zero to 300+ visits/wk in 18 months.
We'll also have an inside look at his other ventures, including helping more patients understand the lifetime value of chiropractic while bringing in another stream of income, and recently producing a critically acclaimed film documentary.
What he did to grow his practice from zero to 300+ visits a week in 18 months, without borrowing a dime or buying any expensive equipment

How you can build a large audience and generate dozens of new patients every month, without having to speak to anyone or having to get in front of a camera at all!
What Dr. Smith did that's changing the face of the profession,
while bringing in another stream of income (and how you can too)

BTW, he's an introvert…

What it was like to start out having a vision, but not knowing how you would get the money or support to fulfill that vision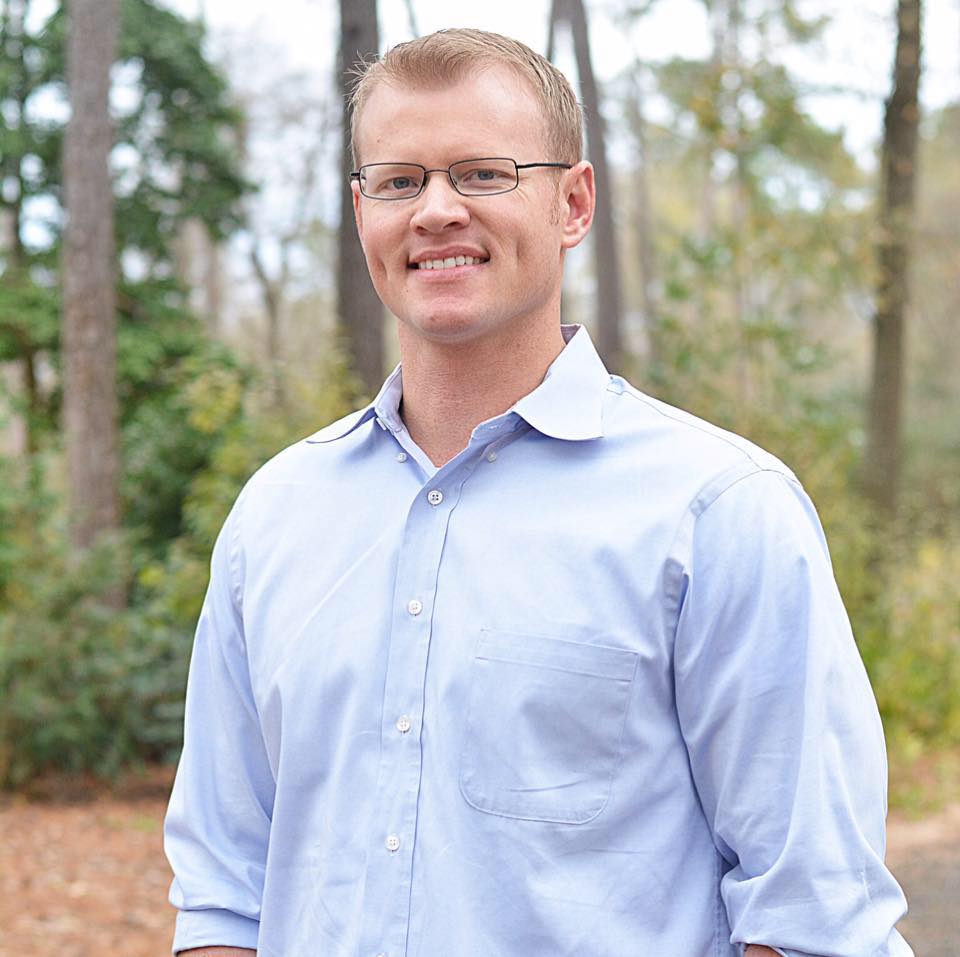 About Dr. Tabor Smith, DC
Dr. Tabor Smith and his wife, Dr. Gina Smith, are chiropractors who run a thriving practice out of Houston, TX. Their patients receive the highest quality of chiropractic care as well as education surrounding simple lifestyle changes that can be made to maintain a lifetime of spinal health and wellness.
Dr. Smith is a trailblazer in the study of spinal hygiene and holds numerous events and lectures on the subject.
Dr. Smith received an honorary alumni award from Life University in 2020. He is the creator and facilitator of Life University's Certified Spinal Hygienist Program and the executive producer of a documentary titled A Better Way. Within this critically acclaimed documentary, Dr. Smith addresses the current opioid crisis that exists in America and why chiropractic is an ideal pathway to solving some of the major societal issues impacting the health of this nation.
His devotion to his own education has enabled him to better advocate for advancements in the fields of chiropractic, spinal hygiene, and holistic healthcare.
Dr. Tabor Smith graduated from Eastern New Mexico University in May 2004 with a Bachelor's degree in Biology. He graduated with a Doctor of Chiropractic degree from Parker Chiropractic College in 2007.
Register Now for FREE
Chen Yen, 6 & 7-Figure Practice Makeover Mentor
Ready for your practice to pick up?
Book your FREE practice assessment now
Or, want to bring in another stream of income beyond seeing patients in person?
There's a reason why people like the recent President of American Association for Naturopathic Physicians (AANP), Board Member of American Society of Acupuncturists (ASA), former Board Member of American Academy of Acupuncture and Oriental Medicine (AAAOM), and Past President of the American Chiropractic Association (ACA)-Sports Council work with us. 
Our mission is to wake up the planet and change the way we treat illness and health. This can happen only if more acupuncturists, chiropractors, naturopathic doctors, and functional medicine practitioners get the word out there.
Your patients need you.
The most passionate visionary and spiritual practitioners come to us to fast track their growth.
>>>>Ready for your practice to pick up?
Enter your name and email below for a FREE Double My Practice Revenue Strategy session…